Ugh, CLOTHES? Who wants to wear them, right?

In case you need to put something on, why not show your pride by telling everyone where you love going to the beach…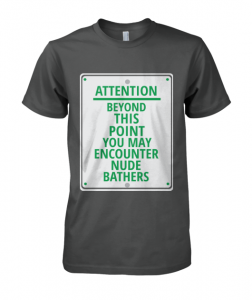 This shirt is made EXCLUSIVELY for Haulover Beach, Florida!
This is a limited-time offer, so don't delay!
10% of all proceeds go to The Naturist Action Committee to protect the clothing-optional status of Haulover Beach.
Available in TEN different colors & styles… Including sweatshirts!

{ 0 comments }